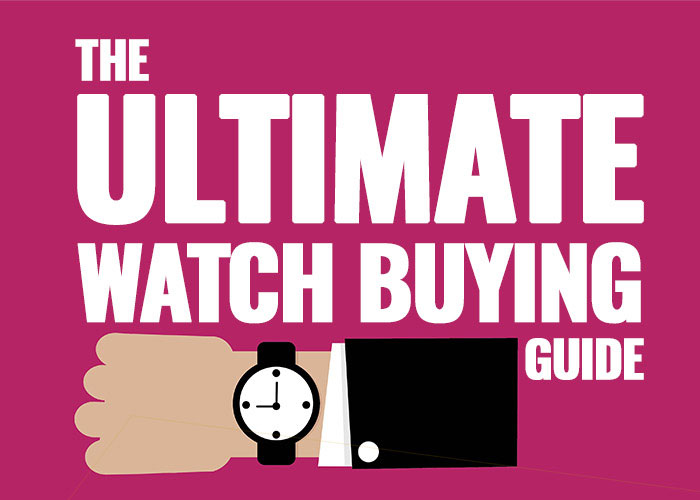 A good watch from a top brand can last a lifetime, so it is worth taking some care over your decision when choosing a new model.

Here is a guide to some of the top brands to consider when buying your new watch, as well as key considerations to make.

Here is a selection of some of the top watch brands to choose from. There are many other brands, including luxury brands like Rolex, but the following are known the world over for their quality and style.

Think about your own personal style when choosing a watch. What type of jewellery do you wear? What is your style of clothing? This will affect the material, size, shape and other decisions when you choose your watch.

Consider where you want to wear the watch. Will you wear it to the office? While playing sports? When going out for the evening? Will it be your everyday watch, or a watch for special occasions?

Do you want it to come with any special functions, known as complications? These could include a chronograph, day and date display, rotating bezel and more.

What is your budget? This is one of the most important considerations, so set yourself a maximum budget otherwise it can be easy to go over.

If you want to buy a more expensive watch, make sure you buy it from a reputable dealer. There are many fake luxury watches out there, and you want to make sure you are buying the real thing.
Choose Your Perfect Watch
Finding your ideal watch is something that you should take your time over. Use the above information to help you make your decision, and have a good think over exactly what you want to wear on your wrist. Then start looking at watches in shops and on websites until you find one that stands out to you.